Although I have always enjoyed attending fish fry's on Friday night during Lent in the past, I also love using lent as an excuse to try some new seafood dishes. My one rule when coming up with fresh fish recipes for lent is that they are budget-friendly. I think that going out and spending a ton of money on expensive seafood defeats the purpose of giving something up. Here is a list of seafood dinner ideas that are both inexpensive, delicious, and kid-friendly.  
Are you looking to expand your Lenton recipe repertoire? I am here to help! Here is my collection of kid-tested Lenton recipes that taste delicious and will extend your Lenton dinners past fish fry's, tuna melts, and grilled cheese.  
All of the recipes in this post are seafood recipes. Also, check out my collection of Eggs for Dinner Recipes and Meatless Meal Ideas that will also fit into the Lenton season. Hopefully, this collection of seafood recipes will help inspire you to make various seafood meals for your family.  All of these recipes deliver big flavor and are delicious seafood versions of many classic dishes.  Whether you like sweet or savory, there is a recipe here that your family will love! 
What is Lent?
The Lenton season is one of the most important seasons of the year for many Christian groups. During lent, many Christians view this time of fasting and spiritual discipline. My family is catholic, and we always observe lent by refraining from meat on Ash Wednesday and all of the Fridays leading up to Easter, among other things. 
Lent starts on Ash Wednesday and lasts for the six weeks leading up until Easter.  These days vary on the calendar each year. 
Here are fifteen seafood recipes your family will love!
These coconut shrimp tacos are sweet and taste amazing with lime juice squeezed on top!
You can use any fish you like for these steamed fish tacos.   You can use salmon, cod, or tilapia.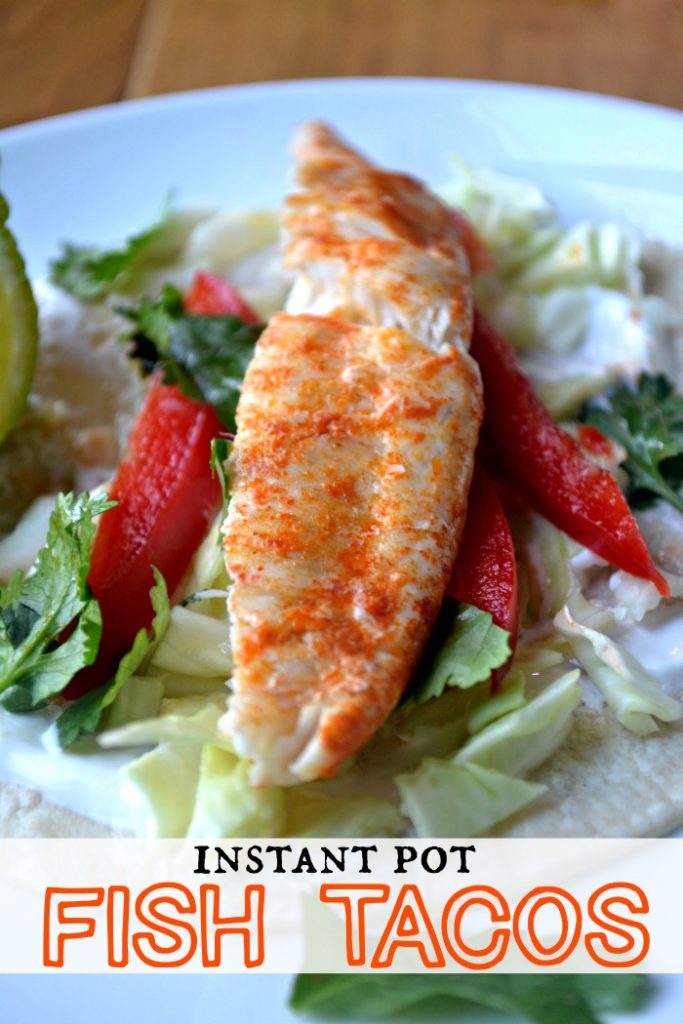 Hopefully, you will get some inspiration for a new tuna salad during lent this year!
Your family will all want to add this crispy fish Greek Salad to your dinner menu!
5. Baked Cod with Feta and Blistered Tomatoes 
This baked cod has tomatoes, garlic, Greek seasoning, and Greek olives.  This recipe cooks up in the oven in just a few minutes.
Everything but the bagel salmon is super easy!  All you need to do is line a sheet pan with parchment paper and bake your entire meal altogether!  You can add broccoli or cauliflower instead of green beans if you like.
If your family likes shellfish, you need to try these PO boy shrimp rice bowls.   You can use unbreaded shrimp and make this meal gluten-free!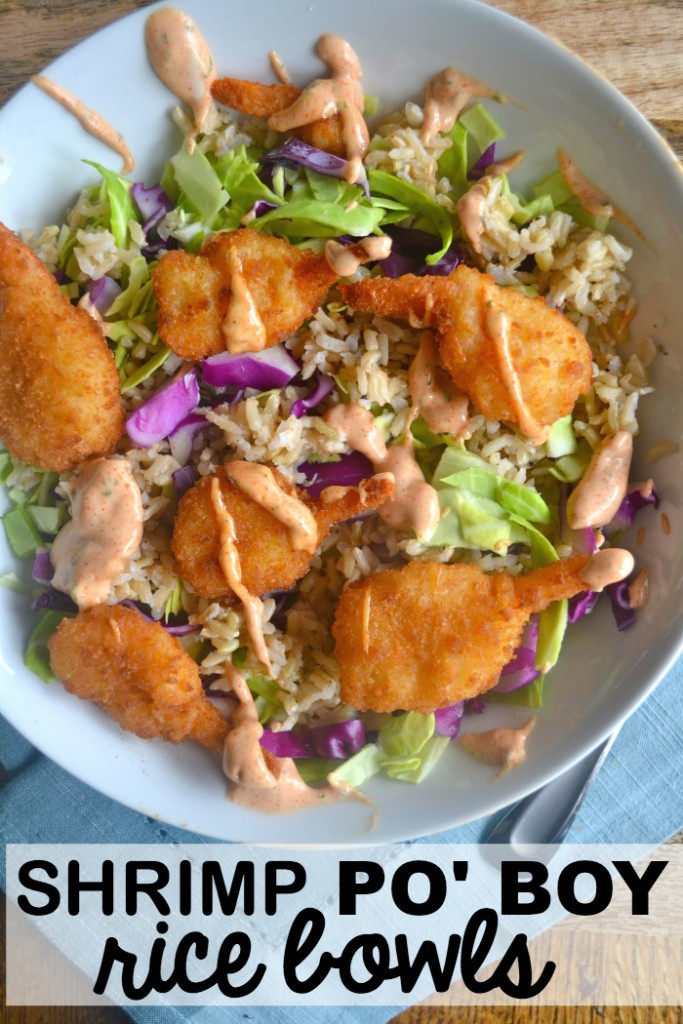 9. Honey Lemon Salmon Foil Packets 
My kids LOVE this salmon!  All you need to do is drizzle lemon juice, olive oil, and honey onto a delicious piece of salmon.  You can also make this recipe with cod fillets or halibut.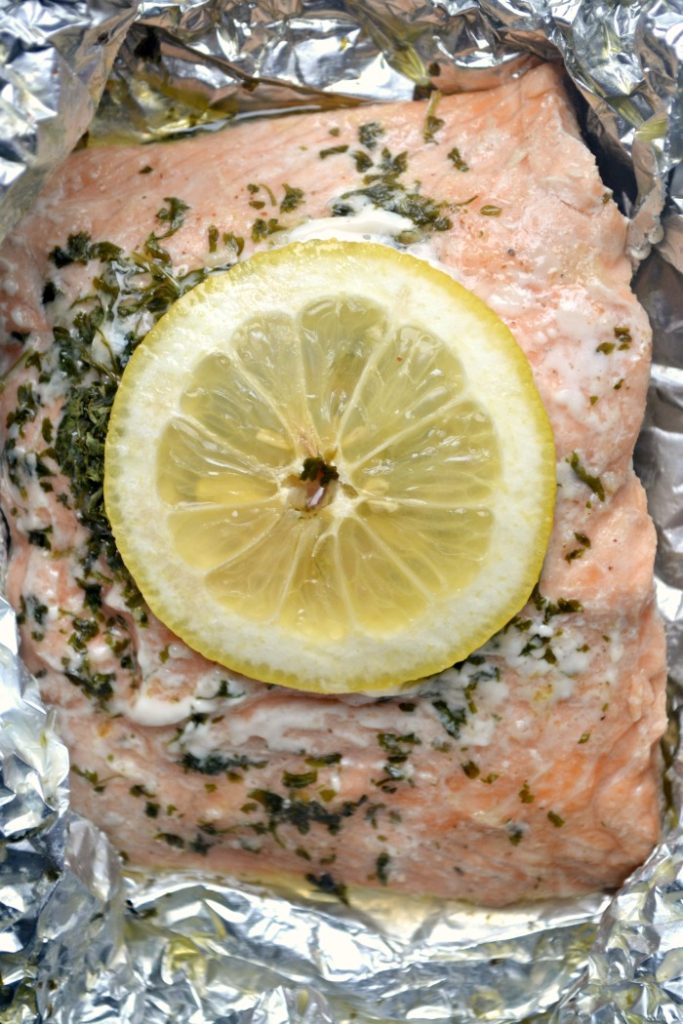 10. Greek Tuna Cakes with Homemade Tzatziki Sauce 
These Greek tuna cakes are always a hit with my kids! I like to dip my patty in some Tzatziki sauce.  I always like to keep cucumbers around in case I want to make tzatziki sauce!
This potato-crusted salmon is fancy enough for the holidays but easy enough for a weeknight dinner.  You could add some depth to this recipe by adding caramelized onions or a shallot.
12. Scandinavian White Fish Foil Packets 
I love Scandinavian-inspired recipes.  This white fish would taste delicious with a side of veggies, like asparagus or peas.
13. Shrimp Primavera 
This sheet pan dinner would taste delicious over a bowl of pasta or rice.
These sweet baked fish tacos all cook up in one skillet.  I highly suggest that you add cilantro on top.
This seafood lasagna soup is a great way to stretch a little bit of indulgent seafood for the whole family.  You will love the taste of this delicious broth!  You can try this recipe with lobster or crab too.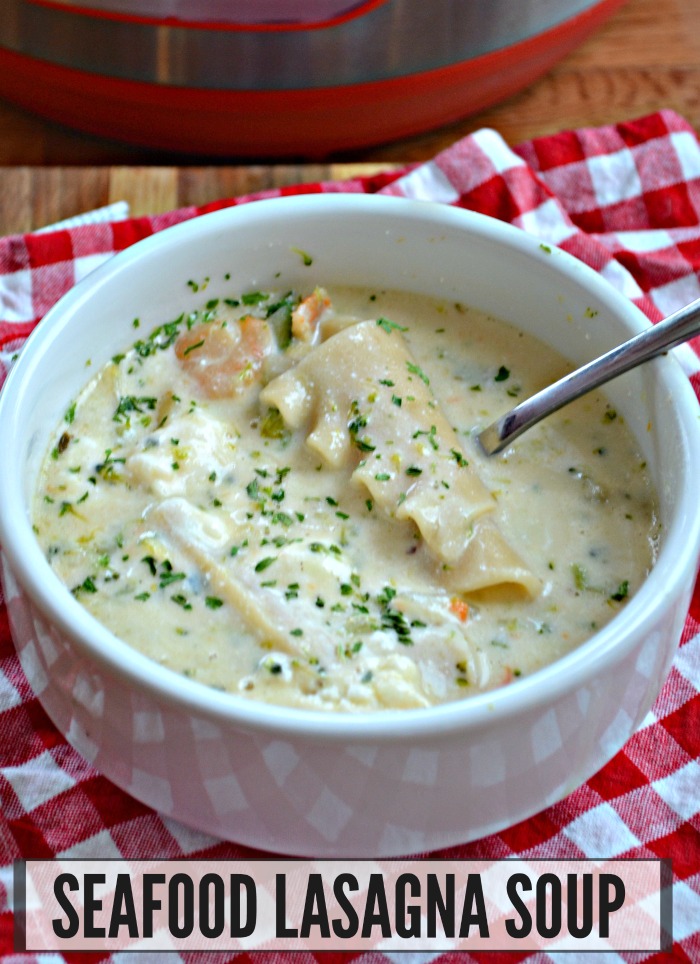 I would love to hear from you if you made any of these recipes for your family!  Please tag me on social media or comment below and let me know how you liked them!  You can find me on Instagram, Facebook, Tiktok, Twitter, and Pinterest.
What are your favorite seafood dishes to make for lent?