Ever since I purchased this excellent Dehydrator, I have been dehydrating every fruit and vegetable in my kitchen.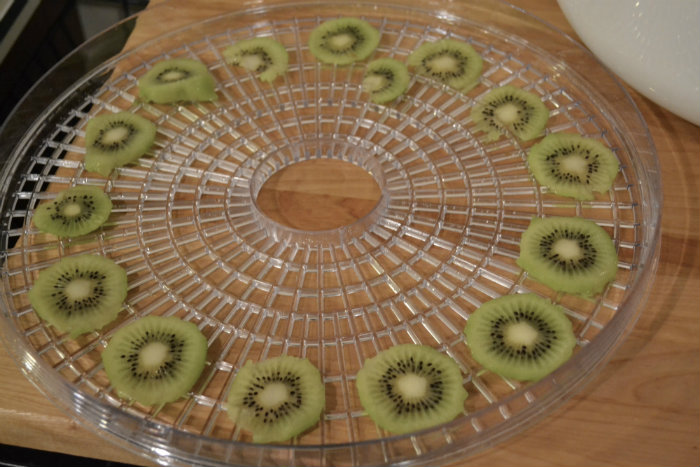 Last night after my small fry went to bed, I was cleaning the kitchen, and I spotted these Kiwis.  I cut them up and threw them into the dehydrator and let them sit overnight.
This morning I woke up to this.
A Wonderfully crispy tart Kiwi Chip!  They taste awesome!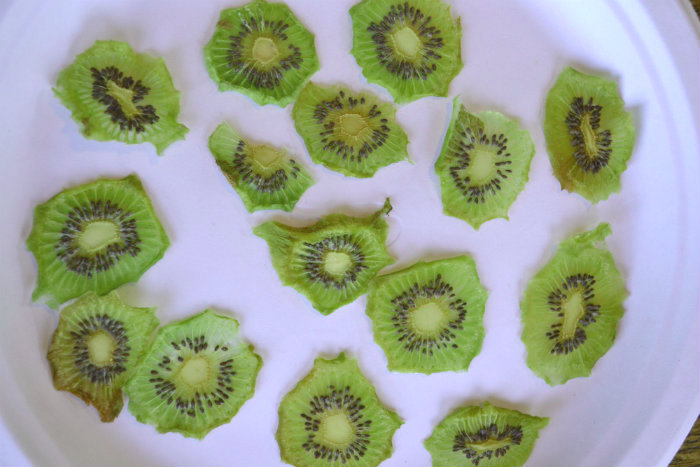 After taking some pictures.  My son and I gobbled them up for breakfast!  All I have to say is how cute would these be as a garnish on top of a dessert?  THAT would be show-stopping!  I can't wait to get to the store so I can buy more kiwis to make into chips!  What an AMAZING snack!
Kiwi Chips 
1) Slice into 1/4 inch slices and remove the skin. 
2) Put them in your food dehydrator for 12 hours. 
That is it!  
Enjoy!