I know that Easter is still a month away, but when I get a fun idea, I think about it until it gets done.  I am very excited to hide Easter eggs for my son and his cousins this Easter.  Maybe it's a new parent thing.  Last Easter, my son was 5 months old, and so we did no Easter egg hunt.  This year he will be the perfect age to look for Eggs in my mother and father-in-law's acreage.
If you read this blog regularly, you might know that certain members of my extended family follow a gluten-free diet.  I thought it would just be easier for everyone if the eggs in our Easter egg hunt contained puzzle pieces instead of candy.
The kids will get treats in their Easter baskets and will have a wonderful Easter dinner.  More candy in Easter eggs seems like it is too over the top.  Besides, do you know who eats the candy in those eggs?  ME!  and I don't want to need it!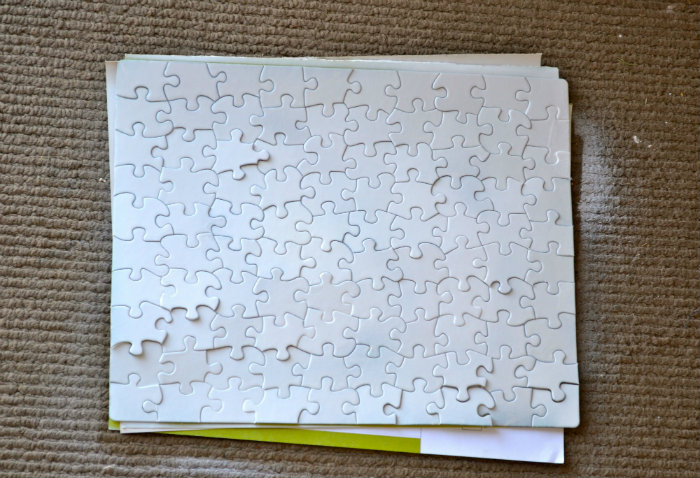 I love the idea of the kids all looking for Easter eggs, then working together to put a puzzle together to get a special Easter message!
Amazon has some blank puzzles that contain more pieces.  I suggest this one.    You can also try spray painting a puzzle you already have.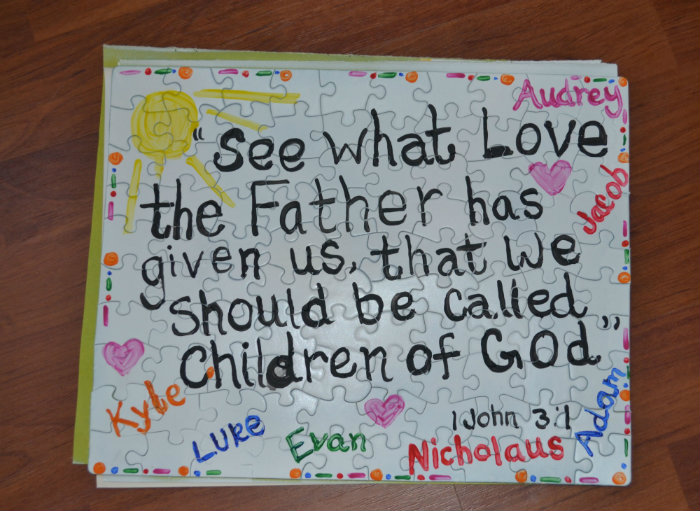 I painted the puzzle with acrylic paints.  I wanted the puzzle to be religious and Easter-themed.  I wanted to personalize it by writing all the kid's names on it.  I chose this particular bible verse because it is light-hearted and appropriate to have all the kids' names under it.   I did my best to get a bit of color on each puzzle piece.  I don't want it to be too hard for the kids to solve.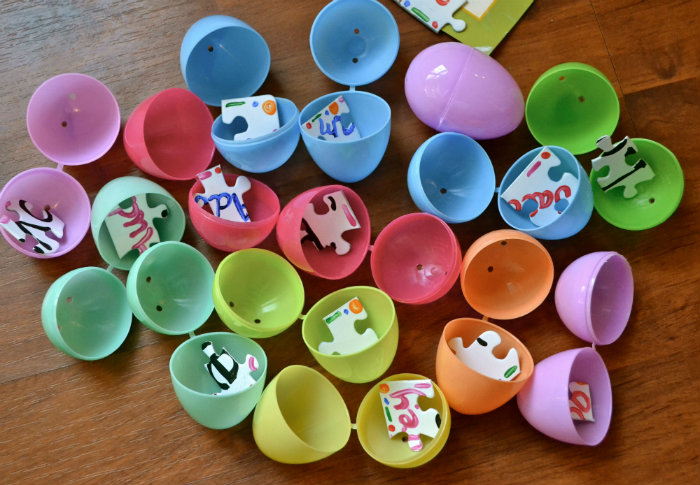 I placed 1-2 puzzle pieces in each Easter egg.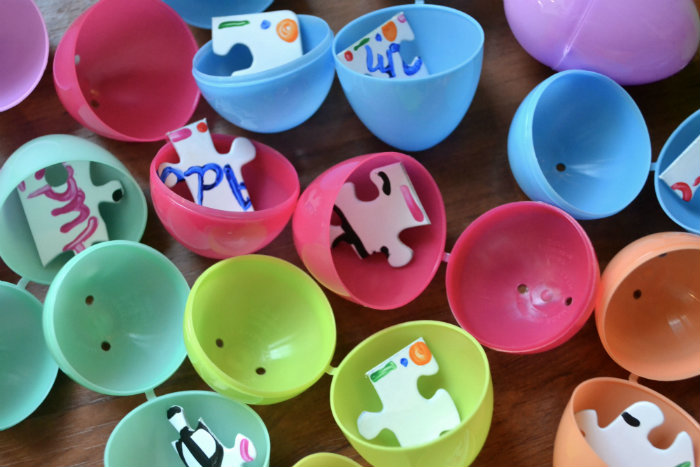 I hope that the kids like this enough that they don't miss the extra candy!
It would be best if you made your Easter puzzle the way your family would prefer it.  My family is religious.  When celebrating a religious holiday, I like to celebrate the real meaning.  Not just fictional characters.   You may feel that making an Easter Bunny Puzzle will work better for you.  Now that I have figured out how to do blank puzzles successfully, I will have to use this idea more often.  ( Birthday Cards Etc)