This post is sponsored by Milk. Love What's Real, but the content and opinions expressed here are my own. #lovewhatsreal #realmilkmoments  Milk Life
Let's go back a few years ago, I was at a Pioneer day festival, and there was a booth, where we learned about foods Pioneers used to eat.  This pioneer day festival had Johnnycakes, and I have been hooked ever since.  Johnnycakes are a classic breakfast in New England, but they were also a "peasant food" and were often eaten by soldiers during the civil war.
These Johnnycakes contain two ingredients that are both inexpensive and, in my opinion, underrated: cornmeal and whole milk.  Cornmeal is a very inexpensive grain that can be easily made into a variety of different foods. Whole milk makes these fluffy.   I use milk as an ingredient often when preparing meals for my family.
Not only do I often keep milk around to use in recipes, but my family drinks a lot of milk in general.  I might go as far as to say that whole milk is the item in my fridge that needs to be replaced most frequently.
It is my goal every morning to feed my kids a square meal so they can learn, run, and be happy while they are at school.  This is why all of the meals I make for my kids either contain milk or are paired with whole milk.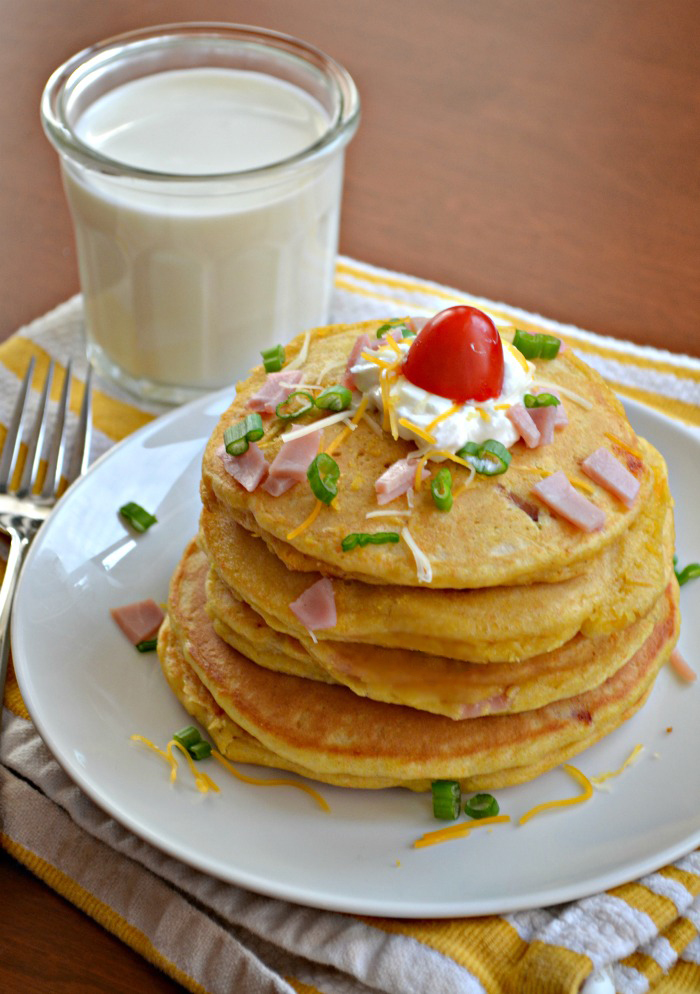 This breakfast that I am sharing with you today contains whole milk and is also paired with whole milk.  I say, let's get as much nutrition as I can into my kids!  I serve milk with most of our meals, and I love giving my kids milk when they need something to tide them over until dinner!
These Johnnycakes have 1 cup of whole milk in them!
Milk is wholesome and filled with calcium, potassium, and vitamin D, nutrients that kids need.  Milk Life has tons of great recipe ideas for you on their website!
You can also Milk Life on social media!  You can find them on:
Since we live in Iowa, and we literally pass two different dairy farms on our drive to school, I like to keep my kids educated on where their food comes from.   Usually once a year, we take a trip to a local dairy farm to get the first-hand experience on the milk-producing process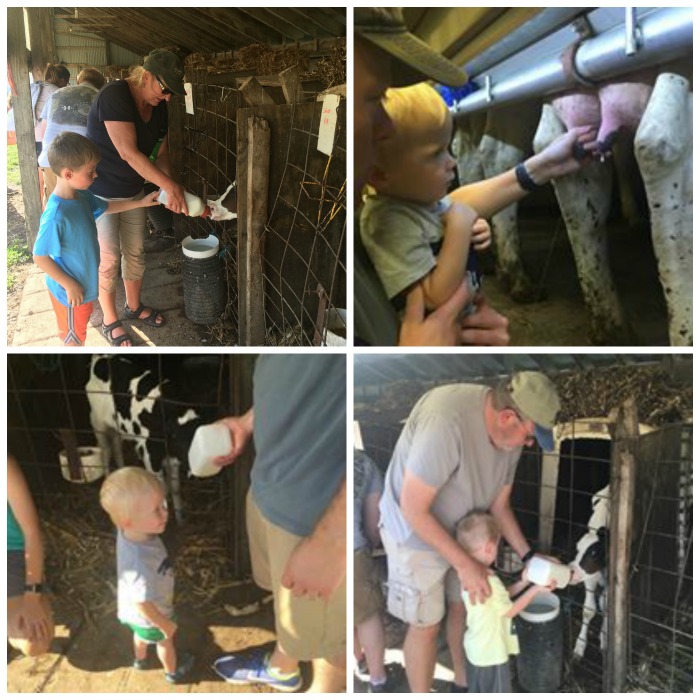 I pick up at least 2-3 gallons of milk each week when I head to the store.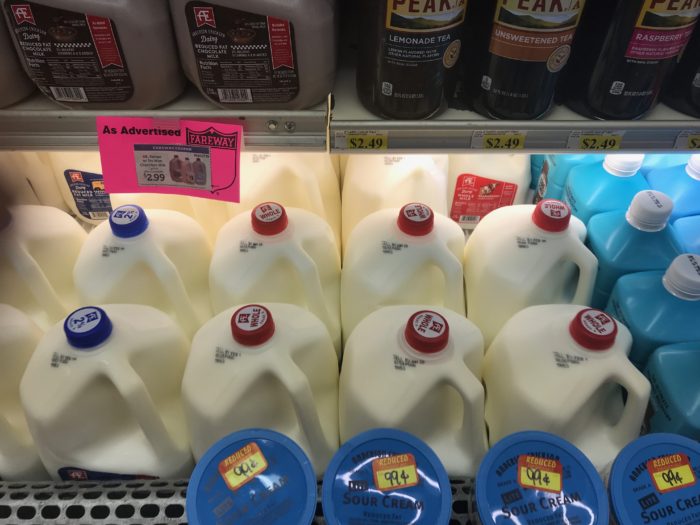 Ham and Cheese Johnnycakes
Ingredients
1

cup

cornmeal

1

cup

all-purpose flour

1

teaspoon

baking powder

1

teaspoon

salt

1

cup

whole milk

1

cup

water

2

eggs

1

tablespoon

brown sugar

1/4

cup

vegetable oil

1/2

cup

chopped ham

1/2

cup

shredded cheese
Instructions
In a bowl mix, the dry ingredients. Cornmeal, flour, sugar, baking powder, and salt.

Add the milk, water, eggs, and oil. Mix Well.

On a hot skillet, pour 1/2 cup of batter to make each johnnycake. Once you see the johnnycake to bubble flip it over and cook the other side. Add more oil to the pan as needed.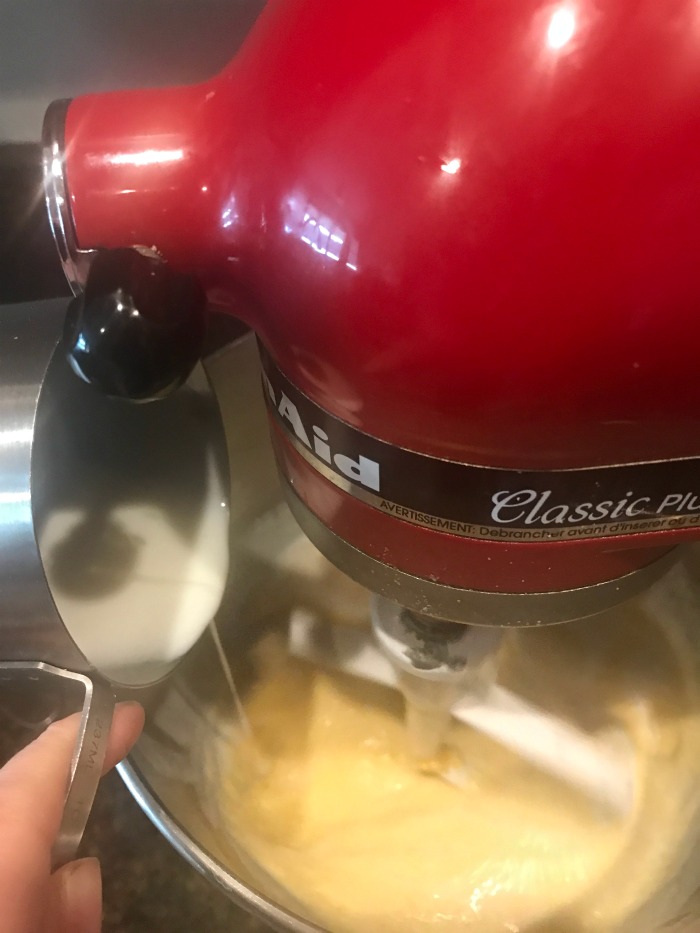 I topped our Johnnycakes with ham, chives, cheese, and sour cream.  But I bet you can get creative with yours!  I love cooking with milk!  It brings extra goodness to breakfast time!  Ham and cheese Johnnycakes and a big glass of milk is a great way to get your kids ready for a long, busy, and successful day at school!
Don't forget to check out more fantastic recipes from Milklife's website!