This business called food blogging can be so funny. Last week, I was scrambling, because I can think of Nothing fresh and exciting to make. And then today, I think of literally five new recipes that I can't wait to try. This idea of flourless banana bread popped into my head this morning while I was driving my older son to preschool.  I came home as fast as I could to try it. And it turned out so good! I was a little afraid I would eat the whole pan before anyone else would ever see them. For this recipe, I based it off of my Flourless Sweet Potato Brownies.  But using different nut butter, used bananas instead of sweet potatoes, and didn't add the chocolate.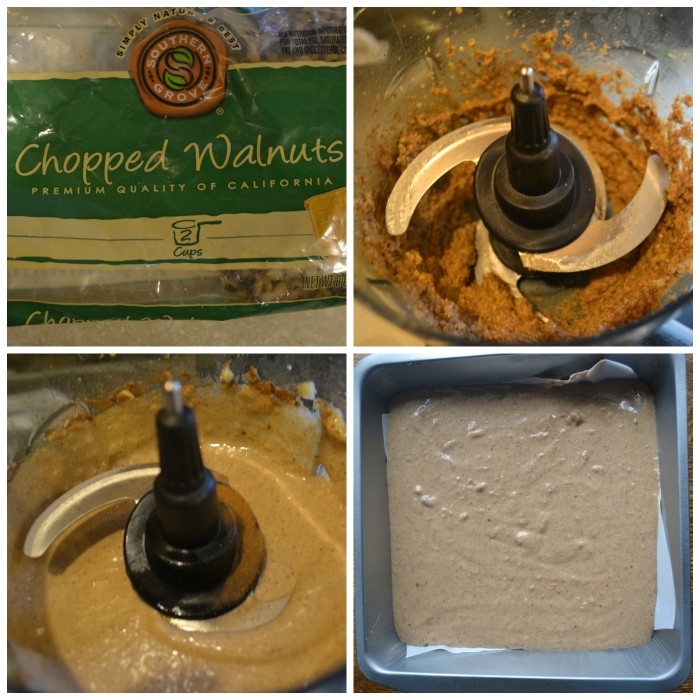 There is no flour, no sugar, and no butter or oil in this recipe.  They are moist and sweet.  Bananas are sweet enough, so no added sugar is required.  My husband thought that maybe they could have been a little too moist in the middle.  If you are a bit wary of your bread being so, you know, flourless, then I would add 1 cup of cooked quinoa to the mixture.  That way, you will achieve more texture. I turned chopped walnuts into a nut butter using my food processor.  I believe it's the walnuts that make this recipe taste like traditional banana bread.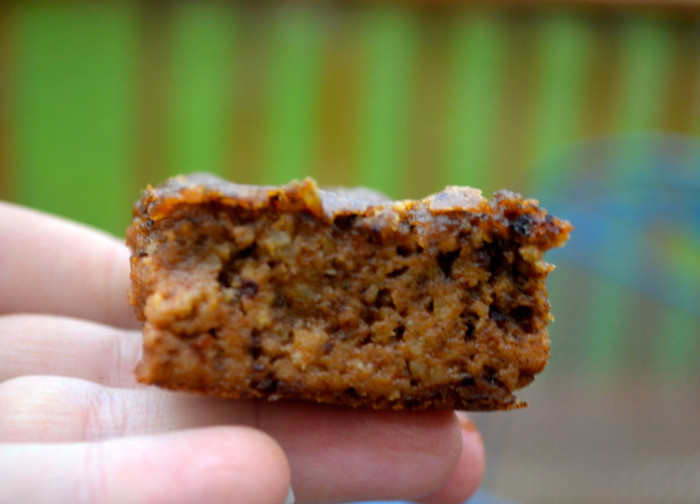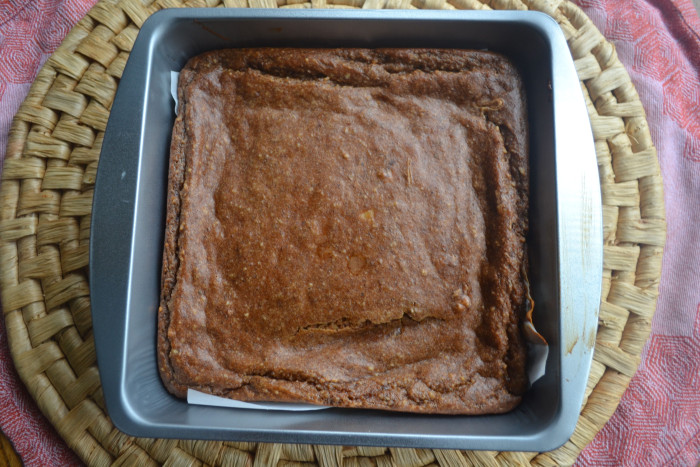 Flourless Banana Bread
Prep time: Cook time: Total time: Serves: 12 squares
Ingredients
1 1/2 cups of chopped walnuts 1/3 cup of almond butter three bananas one teaspoon natural vanilla extract one teaspoon baking soda one egg
Instructions
In your food processor, pulverize your walnuts until they turn into a butter.
Add Almond Butter and mix more. Add bananas, vanilla, baking soda, and egg. Mix in the mixer until blended.   Line an 8X8 pan with parchment paper. Pour the mixture in the pan.  Bake at 350 degrees for 30 minutes.  Let cool before cutting into your banana bread.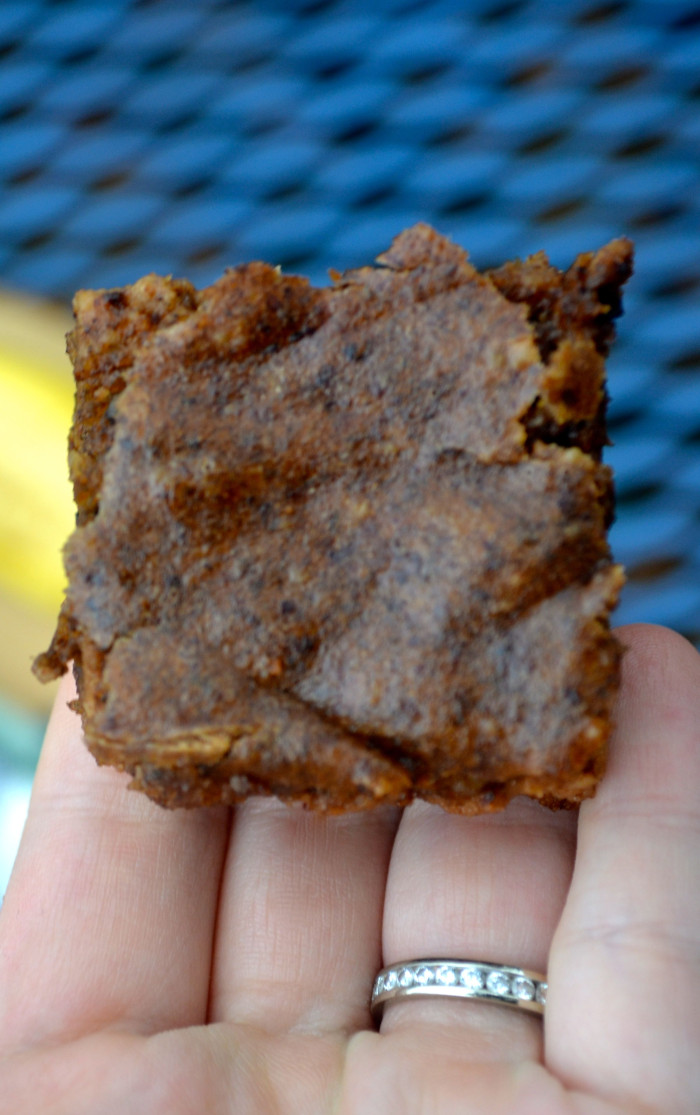 I think that this banana bread would be tasty with any nut butter, but I think to add the walnuts add an exceptional taste.  Also, I know some of my readers have made the Flourless sweet potato brownies with two eggs.  So, I don't think that would be inappropriate either. Let me know how you like this bread:)