Shredded chicken is one of the easiest recipes to make in your Instant Pot!  All you need is chicken breasts or thighs, 1 cup of liquid, and a few of your favorite spices.  You can make many variations of shredded chicken in your Instant Pot that can be used for meal prep and other meals throughout the week. 
Pressure-cooking shredded chicken produces super tender chicken with lots of flavors.  Many shredded chicken recipes only call for a few ingredients and can be used in various weeknight recipes.
What meals can I make with my Instant Pot Shredded Chicken?
There are so many dinner ideas you can throw together when you have shredded chicken in your fridge or freezer.  Grain Bowls, Sandwiches, Tacos, Quesadillas, burrito bowls, soups, nachos, salads, and casseroles.
How do I make Shredded Chicken in my Instant Pot?
All you need to do is follow simple instructions for pressure cooker shredded chicken.  You can make it using fresh boneless skinless chicken breasts, chicken thighs, or a frozen chicken breast will work too.
1. Place Chicken and seasonings into your inner pot.
2. Pour at least one cup of liquid into your pot, such as chicken stock, chicken broth, sauce,  water, or whatever your shredded chicken recipe calls for.
3. Add other seasonings like garlic powder, onion powder,  salt, pepper, paprika, or onions.
4. Close and secure your pressure cooker lid, and rotate the pressure release valve to "sealing."
5. Cook chicken.  Pressure cook on high pressure with a cooking time of 10 minutes. Followed by 5 minutes of natural release before hitting the quick release.
6. You can shred the chicken using forks, a hand mixer, or a stand mixer.
Shredded Chicken Recipes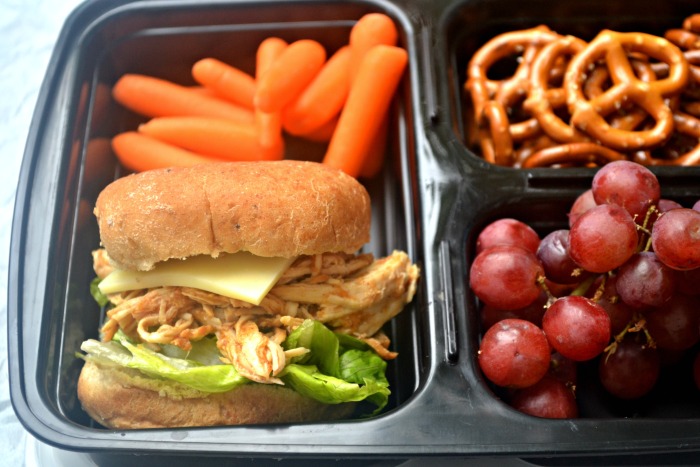 Storage
Store in an airtight dish or freezer bag in the refrigerator for up to five days or in the freezer for up to 6 months.   You can defrost frozen chicken by placing the freezer bag in warm water or heating up your airtight container in the microwave.
You can easily double many chicken recipes to make a big batch.   I like to freeze 1/2 of the meal for another easy, quick dinner.
Chicken is low in fat, sodium, and cholesterol and high in protein, it is a great ingredient to use when cooking meals with low carbohydrates.
did you make any of these shredded chicken recipes?  I would love to hear from you on how they turned out!  Please comment below this blog post or tag me on social media and let me know how making shredded chicken in your Instant Pot worked out for you.   You can find me on Facebook, Twitter, Instagram, and Pinterest.