Once you try making your frozen french fries, you will never buy store-bought fries ever again! Making your frozen fries is a great way to use up potatoes that would have otherwise done bad. This recipe is easy and does take a little effort, but it is worth it. Homemade french fries are a terrific budget-friendly side dish that your whole family will enjoy! You might enjoy getting creative with seasonings and different fry shapes once you learn how to make these for your freezer!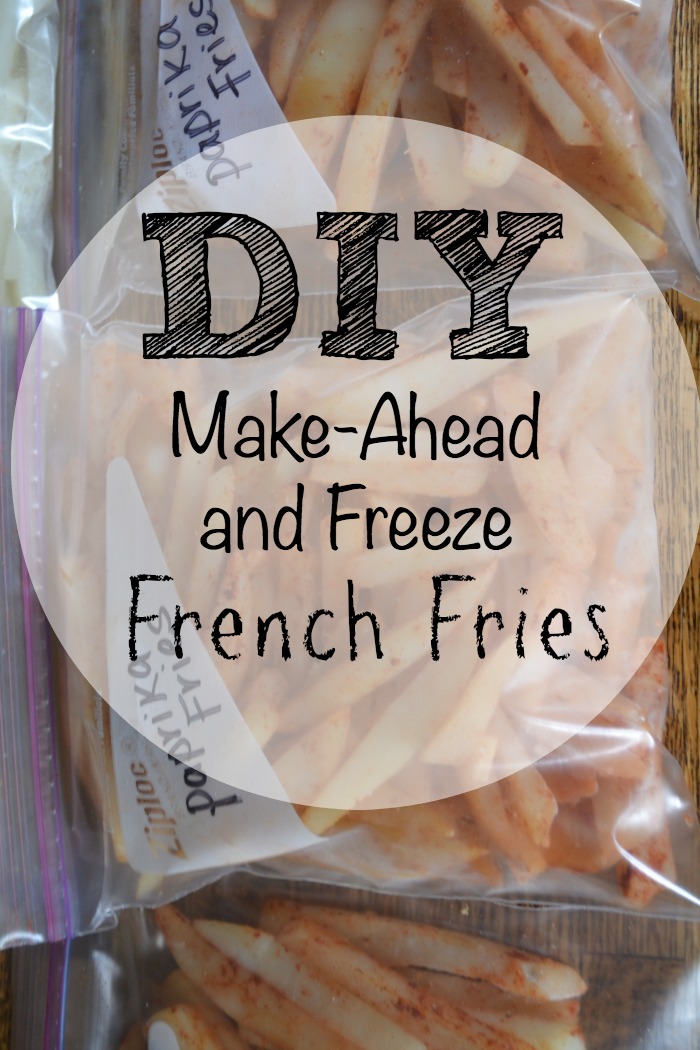 .
Freezer Fries are inexpensive, delicious and you can get creative with the flavors that match your tastes. When making homemade fries for the freezer, you are only half cooking them for the freezer. When ready to eat them, you will take these fries out of the freezer and cook them in the air-fryer or bake them in the oven.   All you need is a bag of russet potatoes and to follow a simple process.
What you need for DIY Freezer French Fries
Russet potatoes
potato peeler for peeling the potatoes
pot of water
sheet pan
paper towels
parchment paper
slotted spoon
cutting board
knife or other french fry cutting tools such as a waffle fries cutting tool or a crinkle cutter.
Note: This process does not work well for sweet potato fries.
I made two different flavors. The fries above are paprika fries. 
Just follow these simple steps.
1. Peel potatoes and cut potatoes into "fry" shapes slices. You can cut the potatoes with a crinkle cutter into potato wedges, steak fries, waffle fries, or whatever shape you desire.
2. Bring a pot of water to a boil
3. Place the potato slices inside the boiling water.
4. Boil in water for precisely five minutes. This will help reduce the starch break down the enzymes. And help the fries become a crispier texture.
5. drain water and pat the fries dry with a paper towel.
6. Season. Toss the fries with seasoning. You can use your favorite fry seasoning. Salt, paprika, garlic powder, steak seasoning, nutritional yeast if you like the taste of cheese, or use whatever ingredients you like. I like seasoning your own because you get to control the amount of sodium on your fries. 
7. Lay the potato slices flat on a baking sheet to not touch each other. You can place sheets of parchment paper between every single layer.   I recommend making several batches of these fries because your family will love them that much.
8. ) After the fries flash freeze for about an hour, you can take them out of the freezer and store them in plastic bags.   The reason why it's important to freeze them flat first is so they don't stick together.
Cooking Frozen Fries in the Oven
: Preheat the oven to 400. Spread the fries on a baking sheet and bake for 15-20 minutes OR until your desired level of Crispy ness is achieved. You can increase the cooking time. You can control how much oil to toss the fries in, or you can use cooking spray to reduce the number of calories in them.
Cooking Frozen Fries in your Air Fryer:
Remove the fries from the oven and place them in your air fryer basket. Cook them in the air fryer for 20-25 minutes or crispy.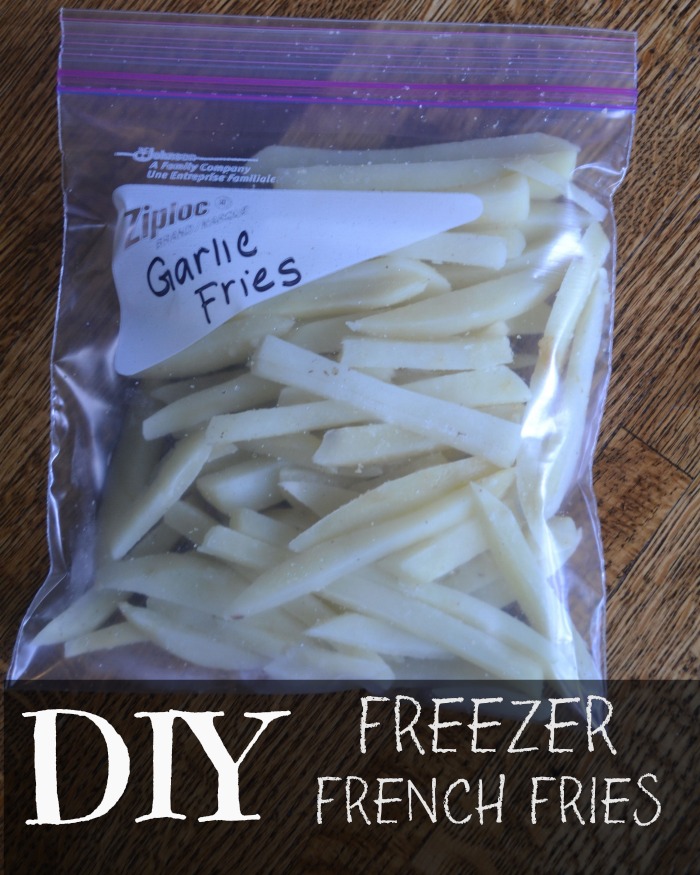 I would love to hear how they turned out if you make these! You can comment below or tag me on social media and let me know how they turned out. You can find me on Facebook, Pinterest, Instagram, Twitter, or Tiktok. I would love to try this with hash brown potatoes as well.   I can't wait to make these and have homemade fries for making french fry bowls for dinner!