This post may contain affiliate links 
Before I get into this recipe, I want to let you know that I am compiling a master list of all my Instant Pot recipes, just incase you are looking for more recipes to make.
When I am home in Chicagoland and my mom's side of the family gets together, the Italian side, we love ordering out trays food from Claras.   Clara's is located in south Naperville and is the best Italian food in the western suburbs.
We always get a few trays of pasta, Clara's bolognese is the best!  and at we always get at least one tray of Chicken Piccata.  Holy yum!
Out here in Iowa, the Italian food in restaurants can be good sometimes, but it is not quite the same. 
I loved making chicken piccata in my Instant Pot.  The chicken was soooooo tender, much more tender than when I make chicken piccata on the stove.  It was soft, just like when I get chicken piccata from Claras.   I made Chicken piccata in my slow cooker last year, but that took all day to cook.  This took 10 minutes.
I made this video for you, so you can see how insanely easy this is!
I didn't add very many capers to the initial recipe.  My husband isn't a huge fan of capers, so I will usually add more to mine once I serve myself.   When you cook a dish in the Instant Pot, it is super important to have enough liquid.  I added an entire cup of wine for my liquid.   If you don't want to add wine, you can always opt for chicken broth.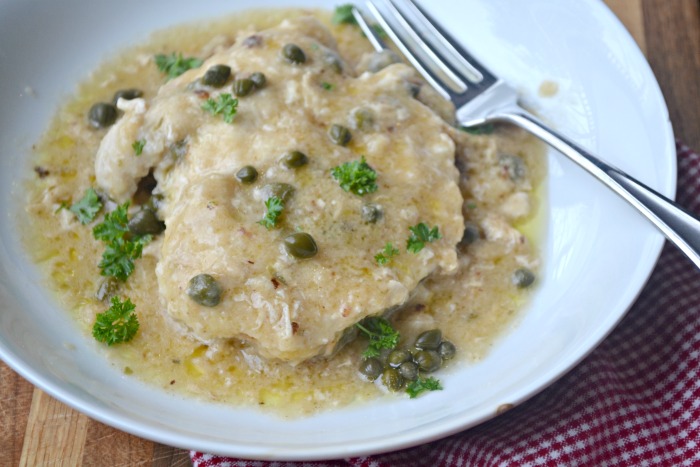 Instant Pot Chicken Piccata 
Ingredients 
4 chicken breasts
1-2 cups of flour
2 tablespoons of butter
2 tablespoons of olive oil
1/2 cup of lemon juice
3-4 cloves of garlic
1 cup of white wine
1-4 tablespoons of capers
Method: 
Butterfly cut each chicken breast
place saran wrap over each piece of chicken.  Beat each piece of chicken with a meat tenderizer.
remove saran wrap and lightly coat each piece of chicken with flour and set the chicken aside.
Set your Instant Pot to the saute setting
Place butter, olive oil, garlic, lemon juice and 1/2 the wine into your instant pot and heat it up until it turns into a sauce.
Add the floured chicken into your Instant Pot
Add capers and the other 1/2 of the wine into your Instant Pot
Place the lid on your Instant Pot.
Seal the vent
Cook on high pressure for 10 minutes
Remove the lid and add more capers if you like.
Serve.  You will want to scoop up some of the sauce from the bottom of your Instant Pot to drizzle onto the chicken.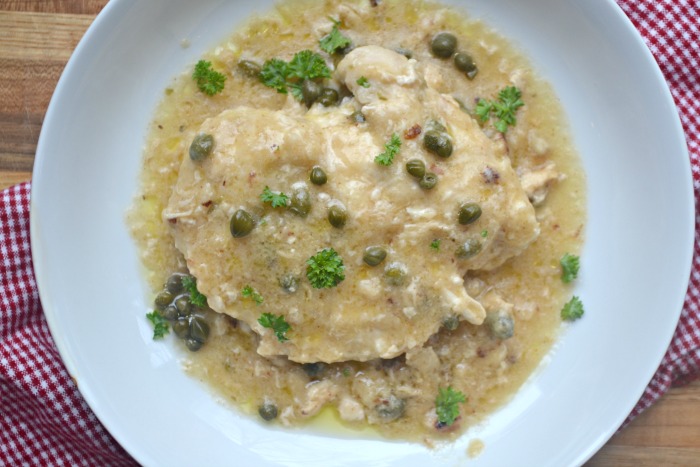 If you want to view my collection of Instant Pot Recipes, head over to my Instant Pot recipe index!