So actually these cookies are probably less than 40 calories each.   I just wanted to give you some leeway.  Just in case you want to add a little more sweetener or another chocolate chip.
How did I calculate the calories in each cookie?  I plugged the ingredients into this recipe calorie calculator.
These pumpkin cookies are perfect for fall.  They're gluten-free, oil-free, nut-free and vegan.  They're also delicious.  My three-year-old literally sat there and ate the whole plate of them and kept saying " Wow, these are so good!" ( I am not kidding)
You see, I am a former pumpkin spice latte lover.  Why a former?  Well, I stopped getting those sugary lattes from Starbucks.  And those few times when I wanted to treat myself, they were too sugary for me to even finish.  ( Yes, I would bring the latte home and mix it with black coffee. sad)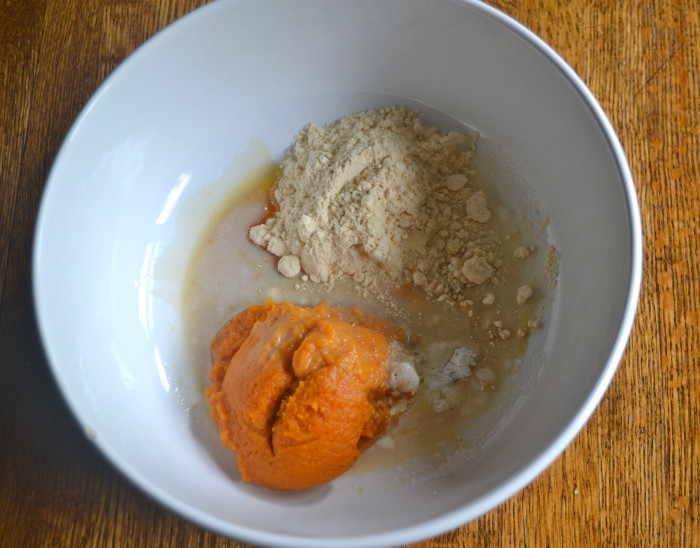 I bought a package of coconut flour this summer.  I have found that it makes really good low-calorie cookies.  I love it because it is sweet.  I have used coconut flour in my Peanut Butter Cookie Dough Bites and in the nougat that fills my Snickers Stuffed Dates.
40 Calorie Pumpkin Cookies  Yields 12 cookies
Ingredients 
2 tablespoons of coconut flour
3 tablespoons of canned pumpkin
1/4 cup of maple syrup
1 teaspoon of cinnamon
1 teaspoon of pure vanilla extract
3 tablespoons of unsweetened coconut milk
a pinch of salt
1/4 teaspoon of baking powder
12 chocolate chips
Method:  Preheat oven to 350 degrees.  In a bowl, mix all the ingredients together.  using a cookie scoop make 12 balls on a baking sheet.  Press down the balls with a fork, and add a chocolate chip onto each cookie.  Bake in the oven for 20 minutes.   You will want to make sure that the cookies are cooled before eating.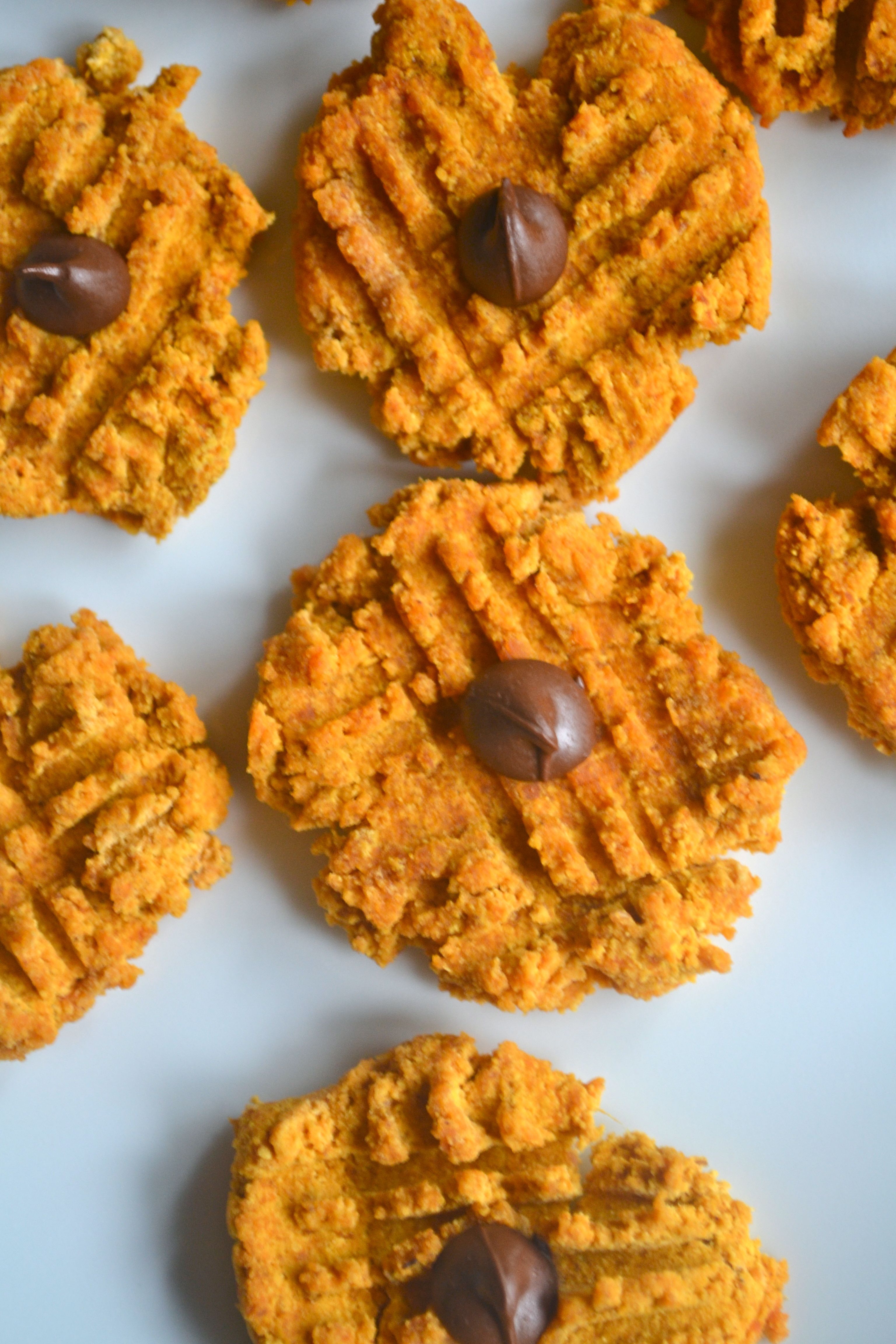 These turned out better than expected.  Not bad for pulling random ingredients out of my pantry this afternoon.