Make an easy slow-cooker chicken dinner with this simple recipe. These chicken recipes work great for meal prep for a busy weeknight.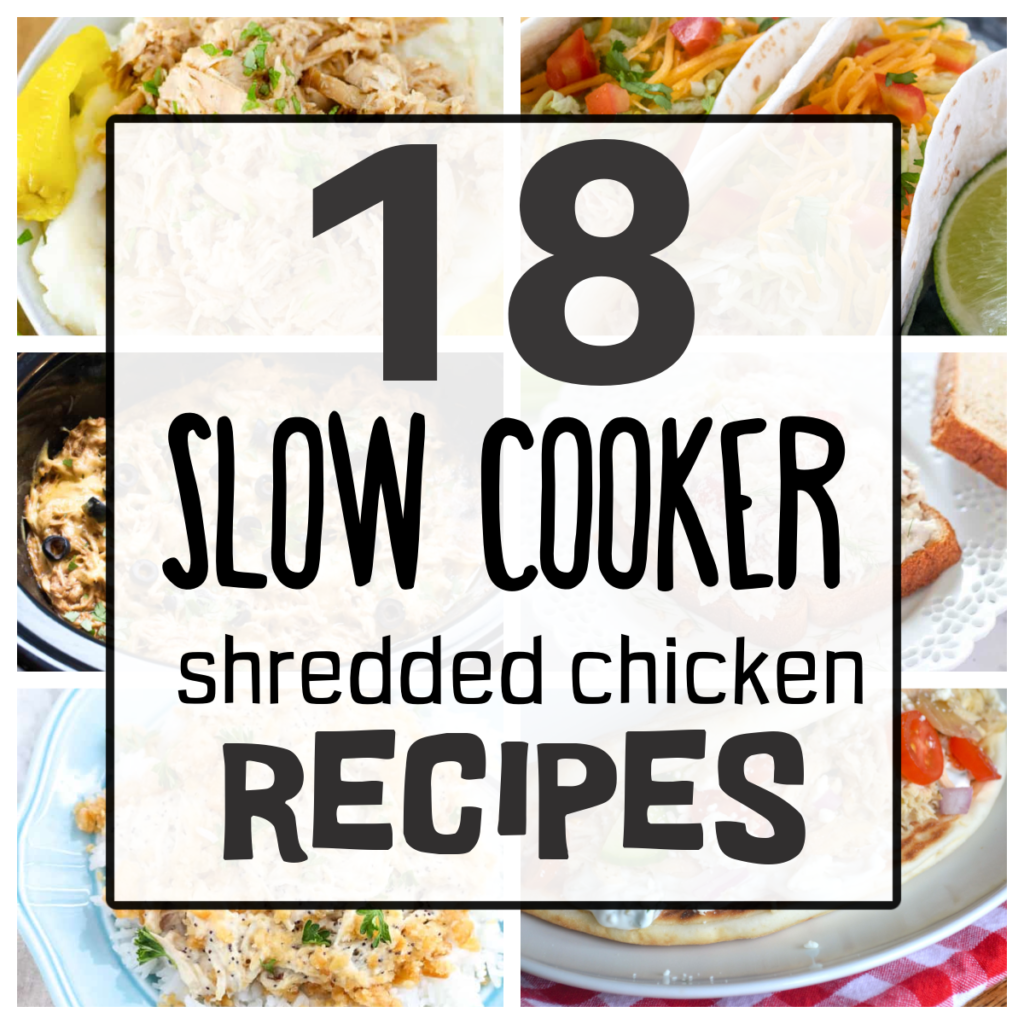 Shredded Chicken is one of the easiest things you can make in your slow cooker.  Just dump the chicken in your slow cooker with various seasonings or sauces, and let your slow cooker do the cooking for you.   These slow-cooker recipes for shredded chicken are in your crock pot for a super easy dinner and meal prep and taste amazing!
Slow Cooking shredded chicken is one of the easiest ways to cook u chicken filled with flavor and so tender it will fall apart at the touch of a fork.
What meals can I make with Slow Cooker Shredded Chicken?
There are so many dinner ideas you can throw together when you have shredded chicken in your fridge or freezer. Grain bowls, tacos, sandwiches, quesadillas, rice bowls, chicken soup, nachos, salads, and casseroles.
What Pantry staples Should I keep on Hand for quick meals?
Ingredients to keep on hand include corn tortillas, rice, noodles, black beans, canned pineapple, pasta, chicken broth, pasta sauce, cheese, potatoes, veggies, celery, onion, carrots, and spices such as cumin, chili powder, ginger, onion powder, garlic powder, salt, pepper, lemon pepper, and taco seasoning.
How do I make Shredded Chicken in my Crockpot?
1. Place boneless skinless chicken breasts or chicken thighs at the bottom of your slow cooker.
2. Add any other ingredients your recipe calls for
3. Cook on low for 6-8 hours or on high for 3-4 hours.
4. Remove from the crock pot and place in a bowl. Shred with two forks, and stir in the juices.
5. Use the chicken in your favorite easy dinner recipe immediately or let it cool and store it in zip lock bags.  The shredded chicken will stay fresh in the refrigerator for 4-5 days or in the freezer for up to three months.
Slow-Cooker Chicken Recipes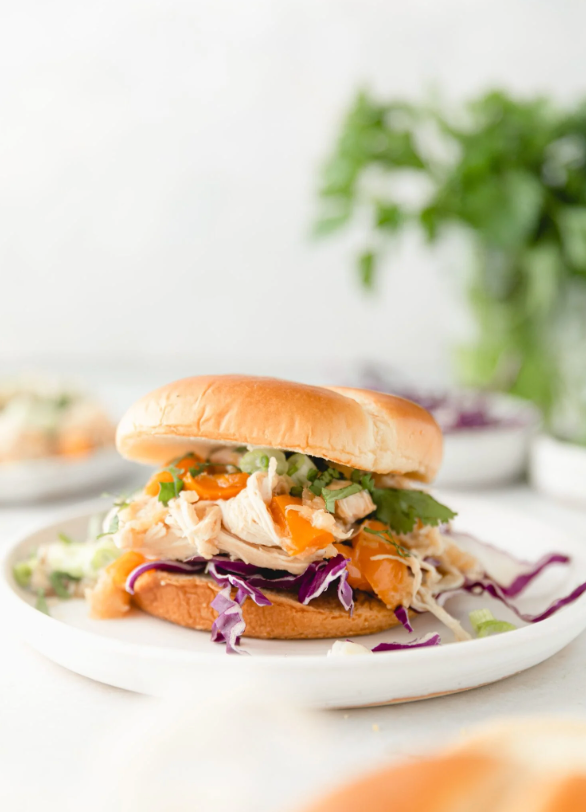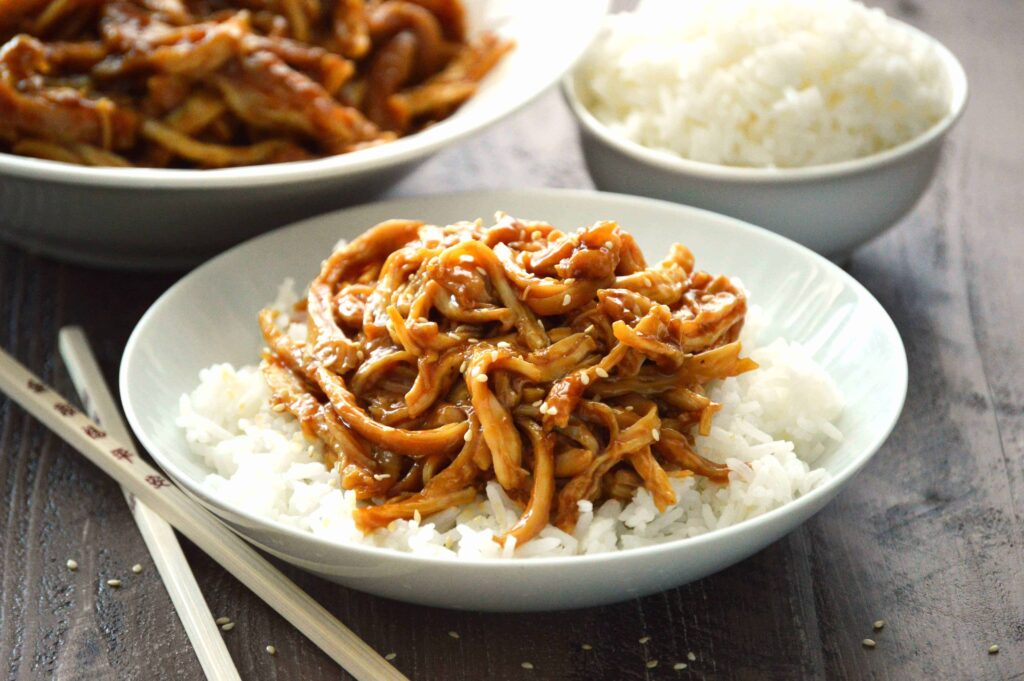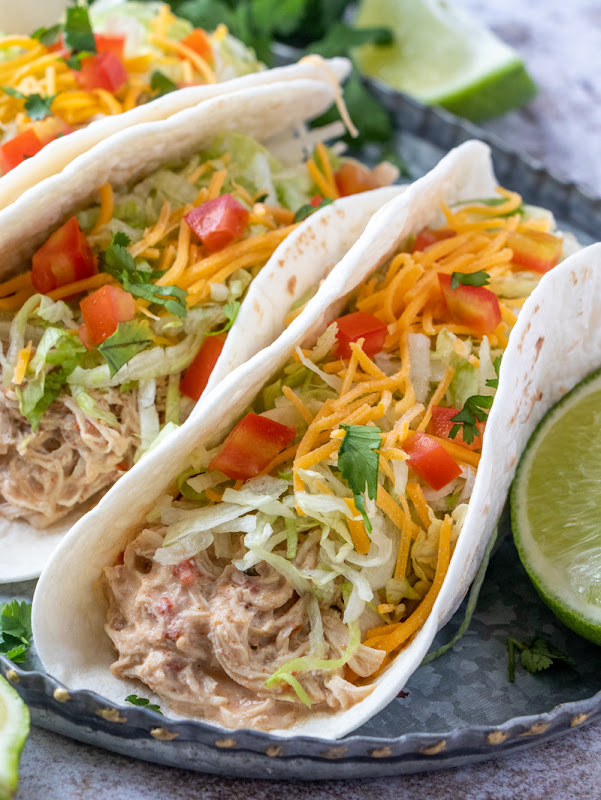 What crock pot recipe or dish do you like to make using shredded chicken?  Did you make any of these slow-cooker chicken recipes?  How did they turn out for you?   I would love to hear which one you made and how you liked it!  Please comment below this blog post or tag me on social media and let me know!  You can find me on Pinterest, Twitter, Instagram, and Facebook.