These mini peanut butter cookie dough bites are delightful.  They're little.  They're vegan. They're gluten-free.  AND they are naturally sweetened with maple syrup.
I made these because they are going to be a component of another recipe that I will post later in the week.  I would find a healthy peanut butter cookie dough recipe online that I would like, but I didn't.  I had to come up with this instead.
These only take about 10 minutes of prep work.  You don't bake them.  You refrigerate them until they are firm.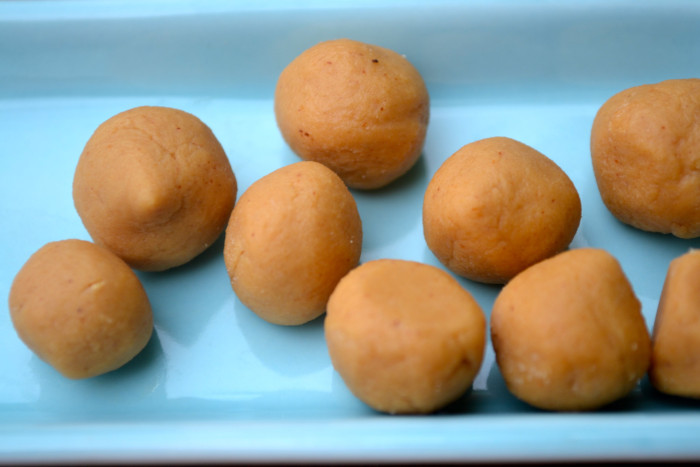 When you roll them up into little balls, they will turn a bit greasy and warm, and you might feel like you might want to add more coconut flour.  Don't. They will firm up the way they are supposed to when you put them in the fridge.
No-Bake- Peanut Butter Cookie Dough Bites
Ingredients 
1 cup of natural peanut butter
1/3 cup of coconut flour ( you can always try another kind of meal if you want)
One tablespoon of maple syrup
One teaspoon of coconut oil
Method:  In a bowl, mix all of the ingredients until you achieve your desired cookie dough consistency.  Don't worry if the peanut butter balls seem a little greasy.  They will firm up in the fridge.  Roll these into small balls on a baking sheet and cool in the refrigerator for at least an hour.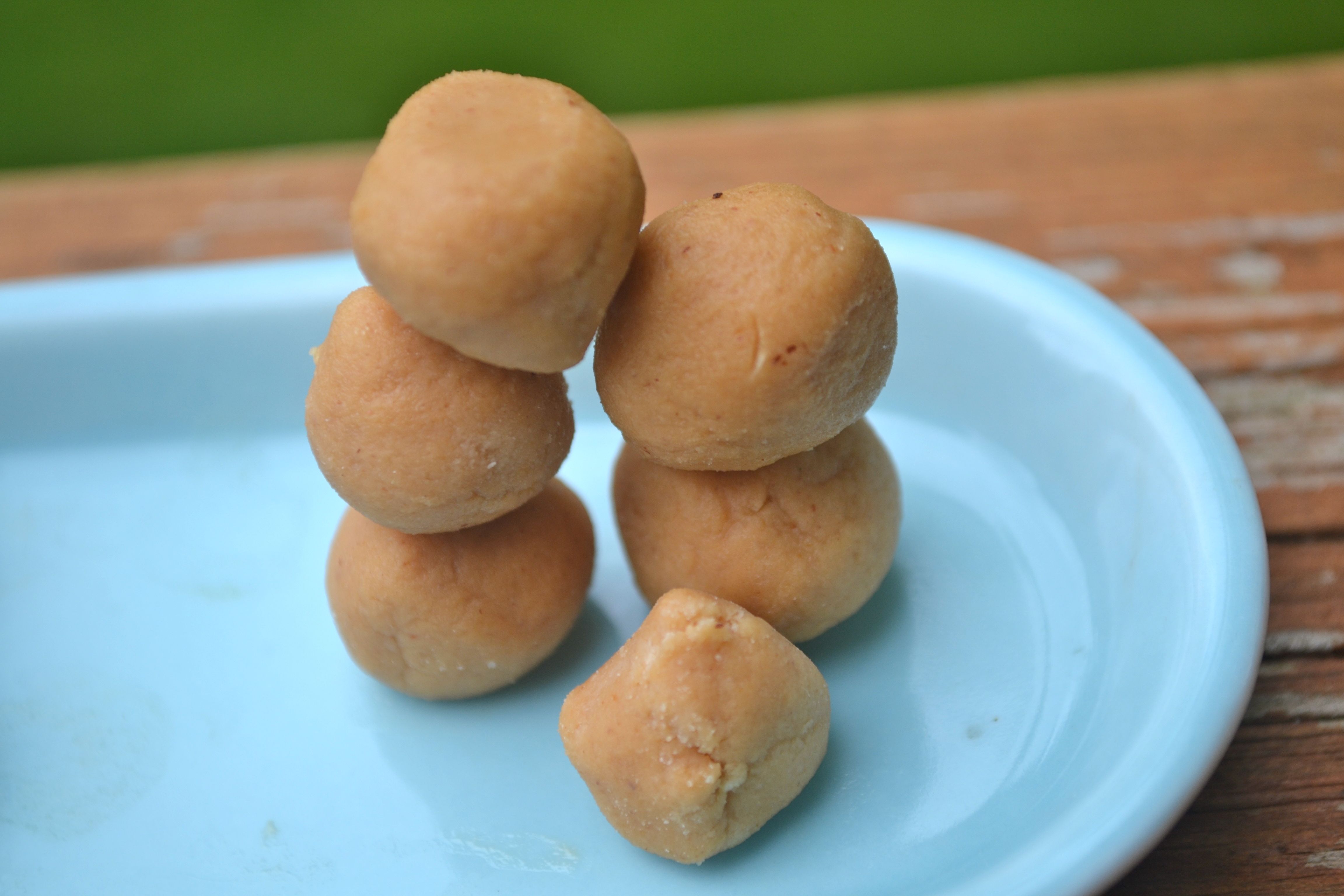 These babies are so good.  I think that adding chocolate or coconut would also taste good.   Aren't you excited to see what I m going to do with them?  Stay tuned 🙂