Transform last night's dinner into another incredible meal your family will love! Depending on how you prepare pulled pork, it can take quite a bit of time to make it sense to make a large batch of tender pulled pork and use it for multiple meals. In my opinion, pulled pork tastes even better a few days after it is made. There are so many fantastic meals you can make using your leftover pulled pork. I have rounded up the best mouthwatering recipes on the interweb, leftover pulled pork recipes.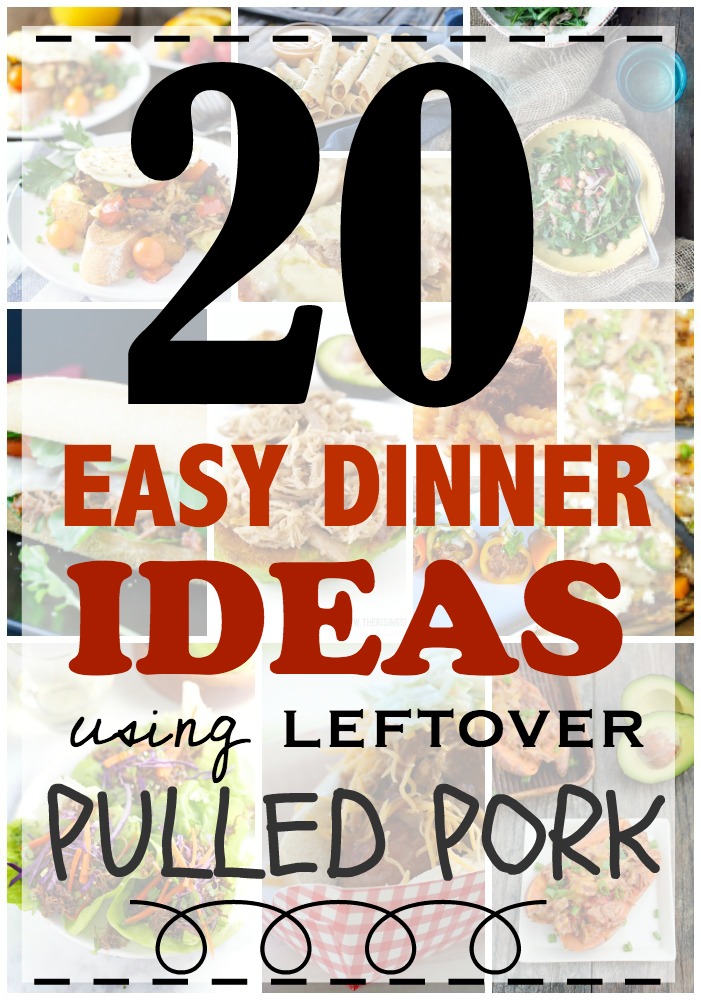 In the midwest, every family has their own special pulled pork recipe. Making a large batch is always a good idea whether you make your pulled pork in the oven, a dutch oven, a slow cooker, or an Instant Pot.
There are so many comfort food meals you can make with your leftovers! Pork sandwiches with coleslaw, pork pizza, pork nachos, pork burritos, pulled pork tacos, pork mac, pork sliders, pork chili, pork enchiladas, pork tamales, pork shepherd's pie, pork quesadilla, and so many more delicious family-friendly meals!
You can repurpose your leftover pulled pork for:
lunches
Dinner the following night
You can also freeze pulled pork and use it in meals weeks or even months later!
Here is a list of Pantry Items to keep on hand so you can easily repurpose your leftover pulled pork.
Barbecue Sauce
Onions
Canned Tomatoes
Black Beans
Sour Cream
Mexican condiments, like salsa and enchilada sauce
cheddar cheeses
frozen vegetables like corn, carrots, and peas
pasta
rice.
potatoes
How to Freeze Shredded Pork
After my family is finished with pulled pork, I will store the pork in the fridge. After the pork has completely cooled, I will transfer it to a freezer bag and seal it, letting all the air out of it. You can store the pork in your freezer for up to three months. Defrost the pork by removing the freezer bag from the freezer and thaw the bag in warm water or microwave the frozen pork Your pork will be ready to make a scrumptious round-two meal!
Here are 20 easy meal ideas you can make -using leftover pulled pork.
These recipes are delicious, budget-friendly, and mostly use pantry ingredients to make!
 Click on each link or click on the photo to view each recipe. 
Pulled pork works excellent with tex mex-inspired recipes. These pulled pork taquitos are crispy, comforting, and the perfect thing to eat for dinner after a long and exhausting day! These come together quickly, and your entire family will love them!
A Cuban sandwich might be my favorite way to eat pork! These Cuban sandwiches are easy to throw together after ball practice on a Tuesday night! All you need is french bread or slider buns, ham, your leftover pulled pork, pickles, mustard, and provolone cheese! Yum!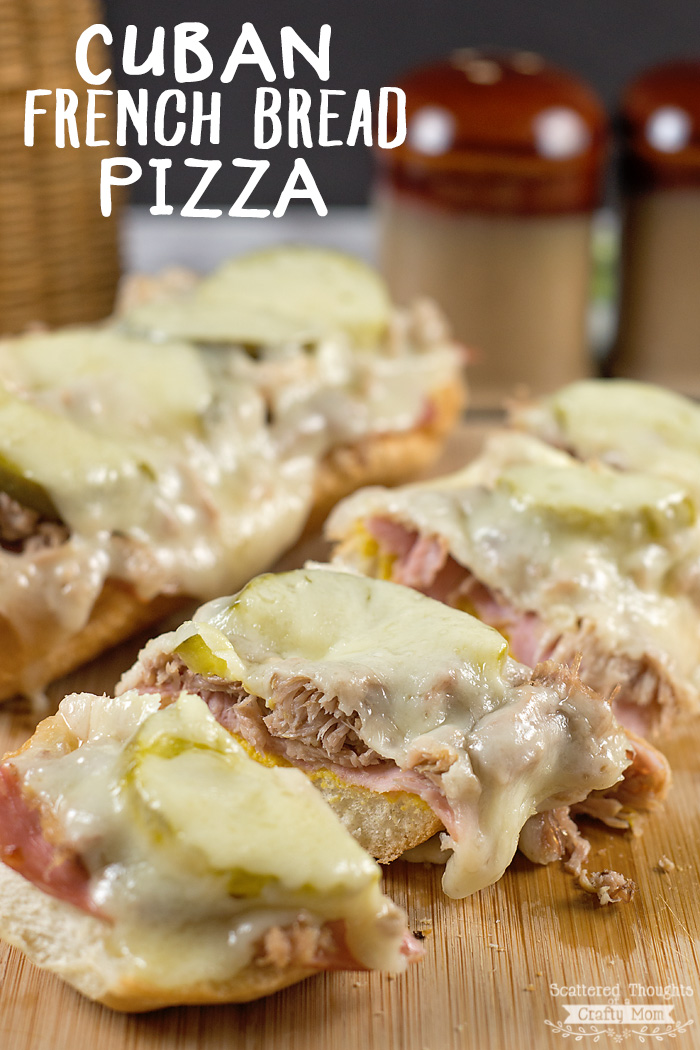 Barbecue Pork is my favorite kind of pizza! This is super easy and is topped with caramelized onions and gooey mozzarella cheese! This is a super easy meal to throw together! You will love every bite of this easy meal!
Leftover pulled pork tastes amazing with sweet potato hash! This is an easy and satisfying dinner to make using your leftover pulled pork, potatoes, and other pantry ingredients you have at home. Your family will love this dinner! You can add an egg, cheddar cheese, beans, or salsa on top of this hash if you like! Pulled Pork Hash is delicious and easily made in a skillet!
If you're looking for a low-carb round-two meal, consider making these satisfying pulled pork stuffed avocados. You can add toppings to these for an incredible weeknight dinner or lunch the next day.
In my opinion, bratwurst is the ultimate summer treat! Repurpose your pulled pork as a topping for the next time you make bratwurst! My family absolutely loves this meal idea!
Shepherds pie will come together super fast when your meat is already cooked! Even though traditional shepherd's pie is made with lamb or ground beef, you will LOVE the way Shepherd's pie tastes when you make it using pulled pork. All you need to do is add some frozen vegetables and whip up some potatoes for this recipe!
These pulled pork stuffed sweet potatoes make a satisfying dinner idea any night of the week! All you need to do is bake some potatoes in the oven or your instant pot when you get home in the evening, and top it with leftover barbecue pulled pork, cheese, and any other baked potato toppings you like!
Mashed potato sundaes are a classic dish at the Iowa State Fair. They also make a super easy dinner idea! Making mashed potatoes on the stove or in your Instant Pot only takes a few minutes. You will have dinner served in no time flat!
These mini sweet pepper tacos take just minutes to prepare and make for a healthy and filling lunch or dinner! Be sure to add your favorite toppings to these mini taco poppers! 
If you're looking for a healthier lunch or dinner option, you can make pleasing lettuce wraps. It is easy to add Asian flavors to your pork to switch up suppertime!
Pulled pork tastes as good on burrito bowls as ground beef or chicken. We make burrito bowls in our house, often using whatever leftover meat we have.   You can also make rice in your Instant Pot for a super quick meal option.
Barbecue sandwiches are a classic party dish here in the Midwest. They are so delicious and never get old. If you're looking for a super quick dinner idea, pick up some hoagie rolls on the way home from work and create this mouthwatering sandwich, along with your favorite sandwich toppings.
As an Iowan, It is my full belief that your leftover pork belongs on pizza, especially if it is barbecue pulled pork! This dinner recipe is the perfect combination of sweet and savory! You can whip up homemade pizza dough, use a store-bought crust, or use flatbread for easy prep and bake recipe for any weeknight!
Talk about an easy dinner! Just spread tortilla chips on a sheet pan, add your leftover pulled pork and all the rest of your favorite nacho toppings! This meal is the perfect quick meal you can throw together in minutes! Your kids will get excited when they realize they have nachos for dinner!
Pork Carnitas are my favorite! The salsa verde carnitas casserole is cheesy, savory, hearty, and a very satisfying dinner option to make with your leftover pulled pork. This casserole is easy to throw together and is an impressive way to switch up your dinnertime rotation!
If your family likes tacos, add some southwest seasonings to your leftover pulled pork and make these delicious pork tacos in a pinch! Just imagine how easy these will come together with your favorite taco toppings! 
Have you ever had leftover barbecue pork in a crispy quesadilla? Adding BBQ sauce to quesadillas is so delicious! If you make this meal, you should make extra to have enough for lunch the next day!
Pasta and pulled pork are a glorious combination! All you need to do is boil some pasta and make this dish using your leftover pulled pork. This Pulled Pork Rigatoni can be ready in mere minutes!
When I make rice in my instant pot, it takes less than 20 minutes, and the best part about making rice that way is that you are liberated from your kitchen while it's cooking.   Add a can of pineapple on top of this meal, and poof, dinner is made! Kids love pineapple pulled pork over rice! Leftover Pork also tastes great in Pork egg rolls! This is a great gluten-free meal!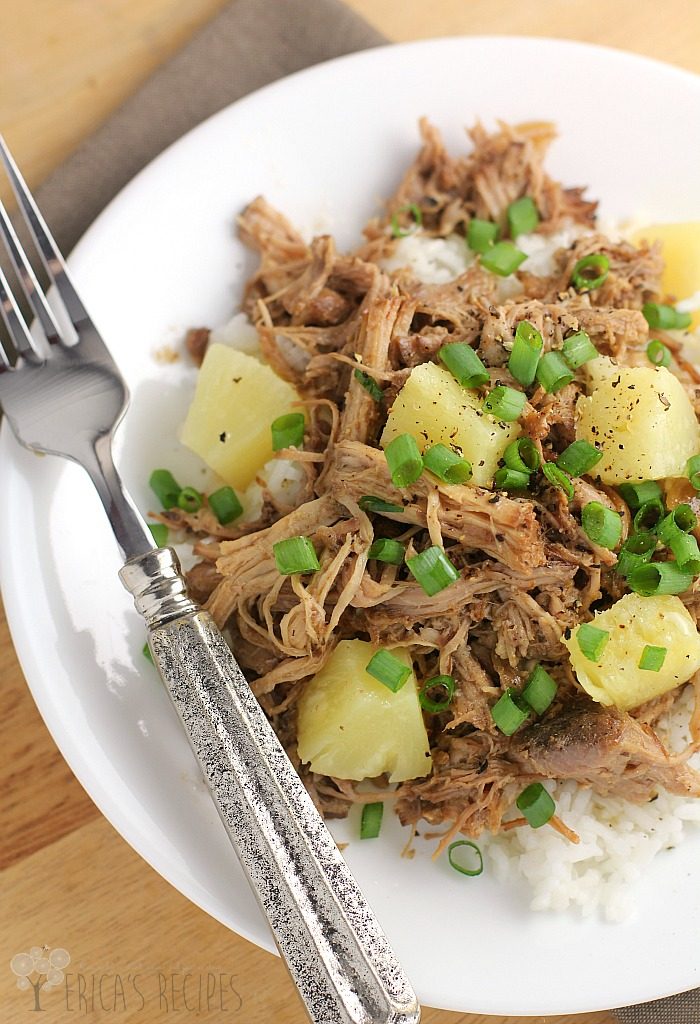 I would love to know if you made any of these delightful pulled pork recipes! Please comment below this blog post or tag me on social media and let me know how they worked for you! You can find me on Facebook, Instagram, Twitter, and Pinterest.
Here are some pulled pork recipes you should try!