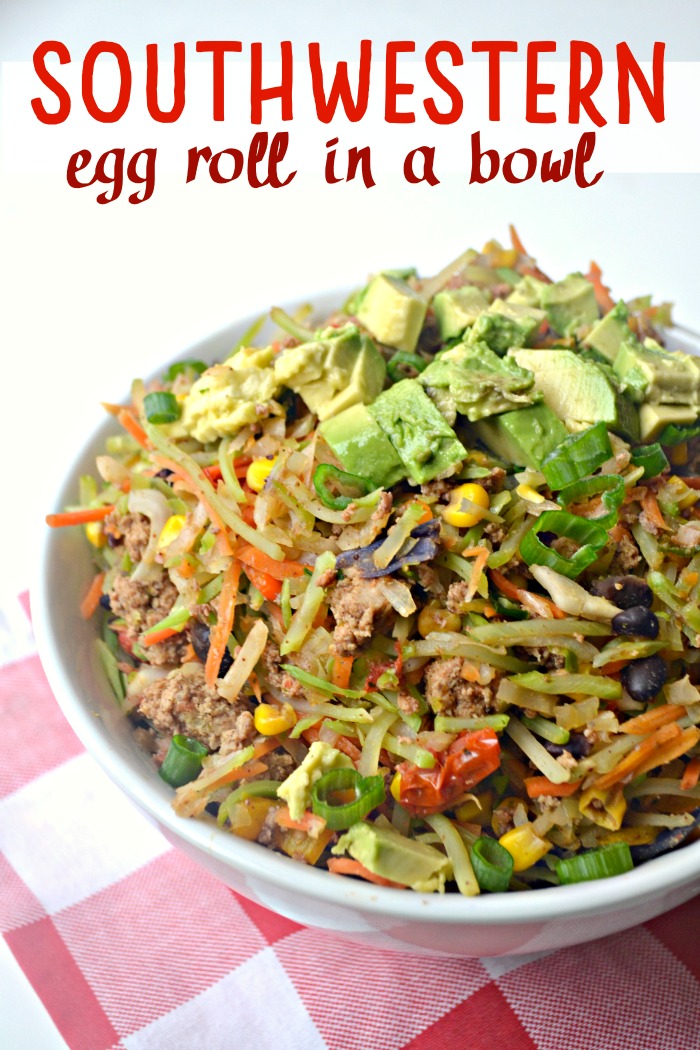 Hey you.
Before you decide that the photos for this recipe have something left to be desired, can we agree for just a second that there is absolutely nothing sexy about a bowl of cabbage?
My Instant Pot Egg Roll Filling recipe has been top-rated this past year.  Then I was thinking one day about the Southwestern Egg Rolls from Chilis.  I used to get them all the time back when I was younger, and I felt that it would be fun to make a Southwestern Egg Roll " in a bowl."
I loved this recipe switch up!  I made these in my pressure cooker
, but this recipe can be easily made on the stove.  I have included instructions for both below.   I also made a little video to show you how I made this lovely little meal.
This made such a lovely lunch!
If you are making this in your pressure cooker, you must vent this right away. Otherwise, your vegetables will turn into a mushy mess!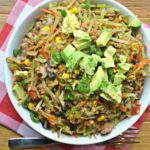 Southwestern Egg Roll In a Bowl
Ingredients
1

pound

ground turkey

1/2

cup

frozen corn

1/2

cup

black beans

1

teaspoon

chili powder

1

teaspoon

cumin

1

teaspoon

oregano

1

teaspoon

garlic powder

1/3

cup

green onions, chopped

1/3

cup

chopped bell pepper

1/3

cup

chopped tomatoes

1

package

coleslaw mix

1

package

broccoli slaw mix
garnishes ( optional)
avocado

cilantro

taco sauce

sour cream
Instructions
Pressure Cooker Method
Set your pressure cooker to the saute setting. Cook turkey and drain put the turkey back in your pressure cooker pan.

Add corn, beans, seasonings, bell pepper, tomatoes, and coleslaw mix. Mix.

Place the pressure cooker lid on and cook on high pressure for 0-1 minutes. Release pressure RIGHT AWAY after it has finished cooking.

Serve right away. garnish with all of your favorite southwestern flavors.
Stovetop directions
In a large saucepan over medium heat, cook ground turkey and drain.

Place the ground turkey back in the saucepan, add frozen corn, black beans, seasonings, bell peppers, and tomatoes. Mix.

Add coleslaw mix and broccoli mix to your pan and stir continuously over medium to low heat until the vegetables have cooked down to your specifications.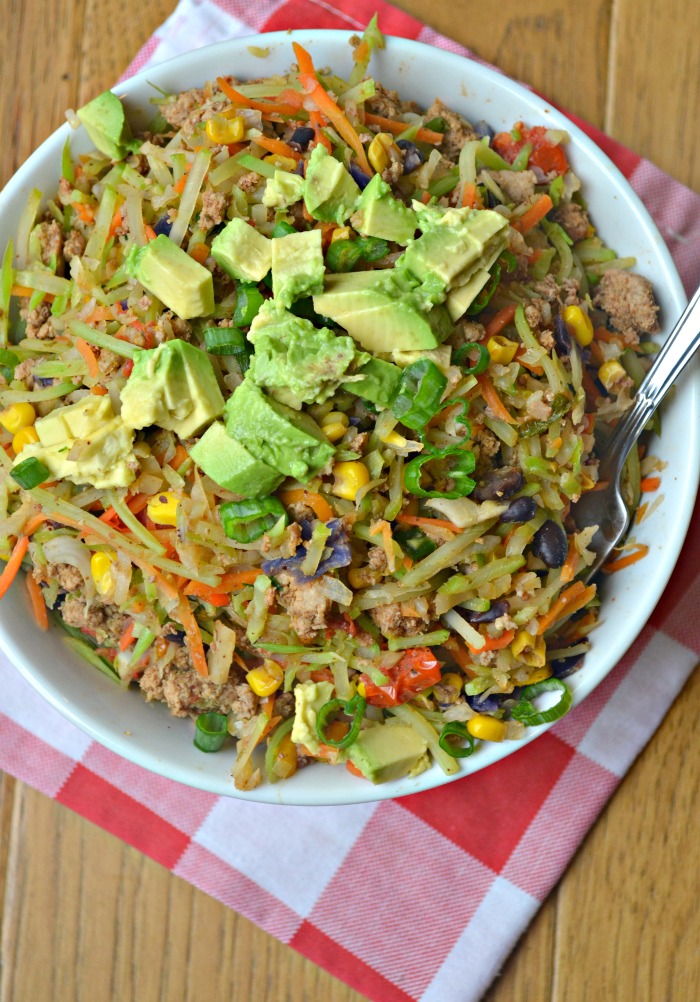 This Southwestern Egg Roll in a bowl was quite a yummy lunch.  I don't know how "low calorie" it was since I smothered mine with avocado, sour cream, and some taco sauce, but it was delicious and was a nice heaping serving of vegetables!